HARVEST NEWS 2010
What a surprise! We started the harvest on the tenth of September 2010 whereas harvesting has been starting towards the end of August for the last ten years. We are back in the 1980's !
It has been obvious since the end of fermentation that the red 2010 is an exceptional vintage, certainly the most succulent of our vintages.
A moderate summer without burning heat and without a drop of rain has produced delicious flavours. On top of this, a few hot days at the beginning of September have "roasted" the very ripe grapes, resulting in rare "caramel" tastes.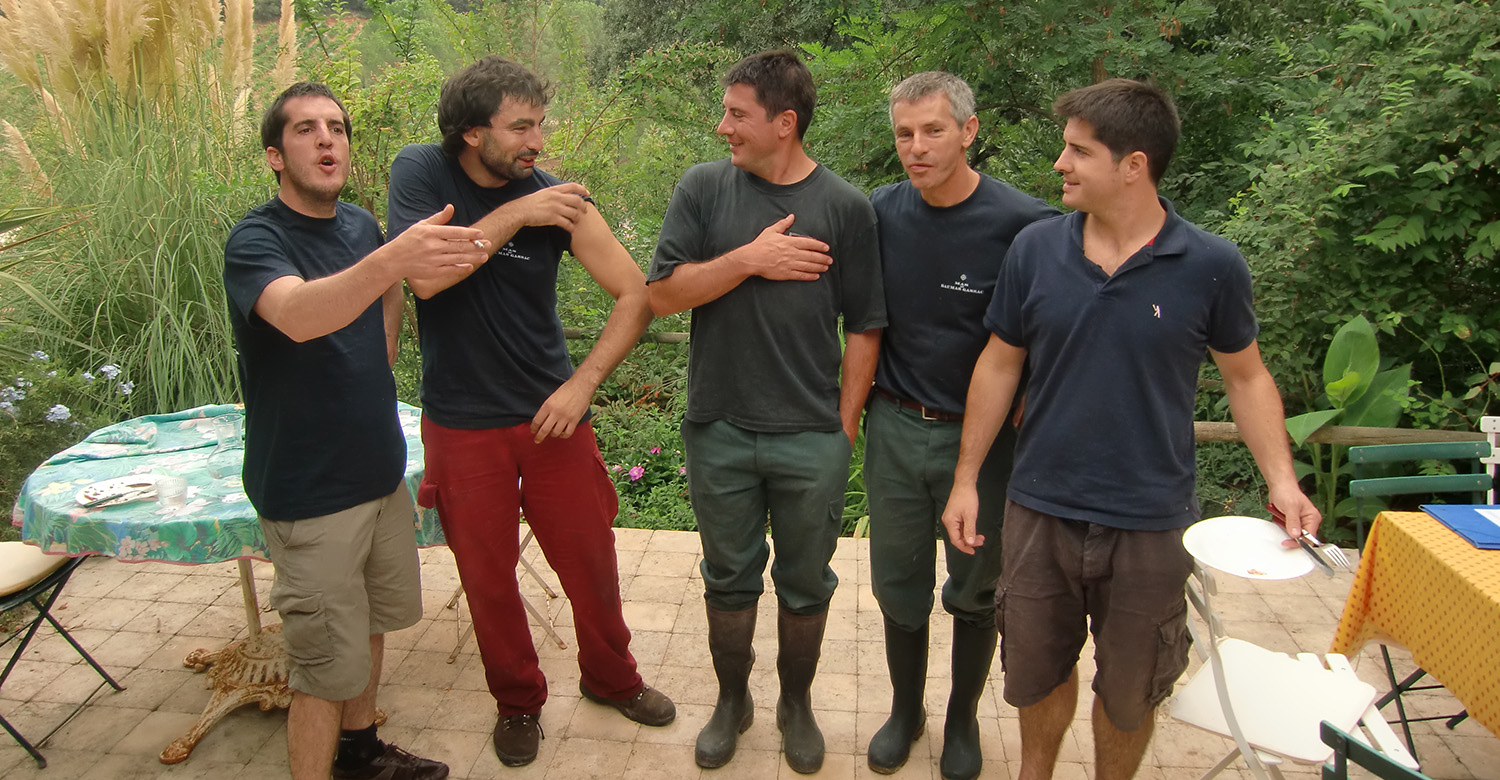 This astonishing great vintage can be enjoyed as soon as maturing is complete, but will then age very well, confirming its opulent complexity.
Time works miracles for very distinguished great wines, such as Daumas Gassac, continuously improving the flavours over the years. Opting for the flavours of the young or the mature wine will be up to the great wine-lovers themselves.
Aniane ,22 October 2010
GUIBERT's Family