The 44th harvest report
The 44th harvest of the Mas de Daumas Gassac began on Monday 6 September and ended on Friday 24 September 2021, with the king of the estate, the Cabernet Sauvignon. 14 days of harvesting for a team of 45 pickers of 16 different nationalities in the heart of the Gassac Valley
The 2021 vintage is marked by the enthusiasm and drive of everyone involved to produce a vintage combining finesse and elegance.
The 2021 harvest allows us to imagine a vintage of great quality!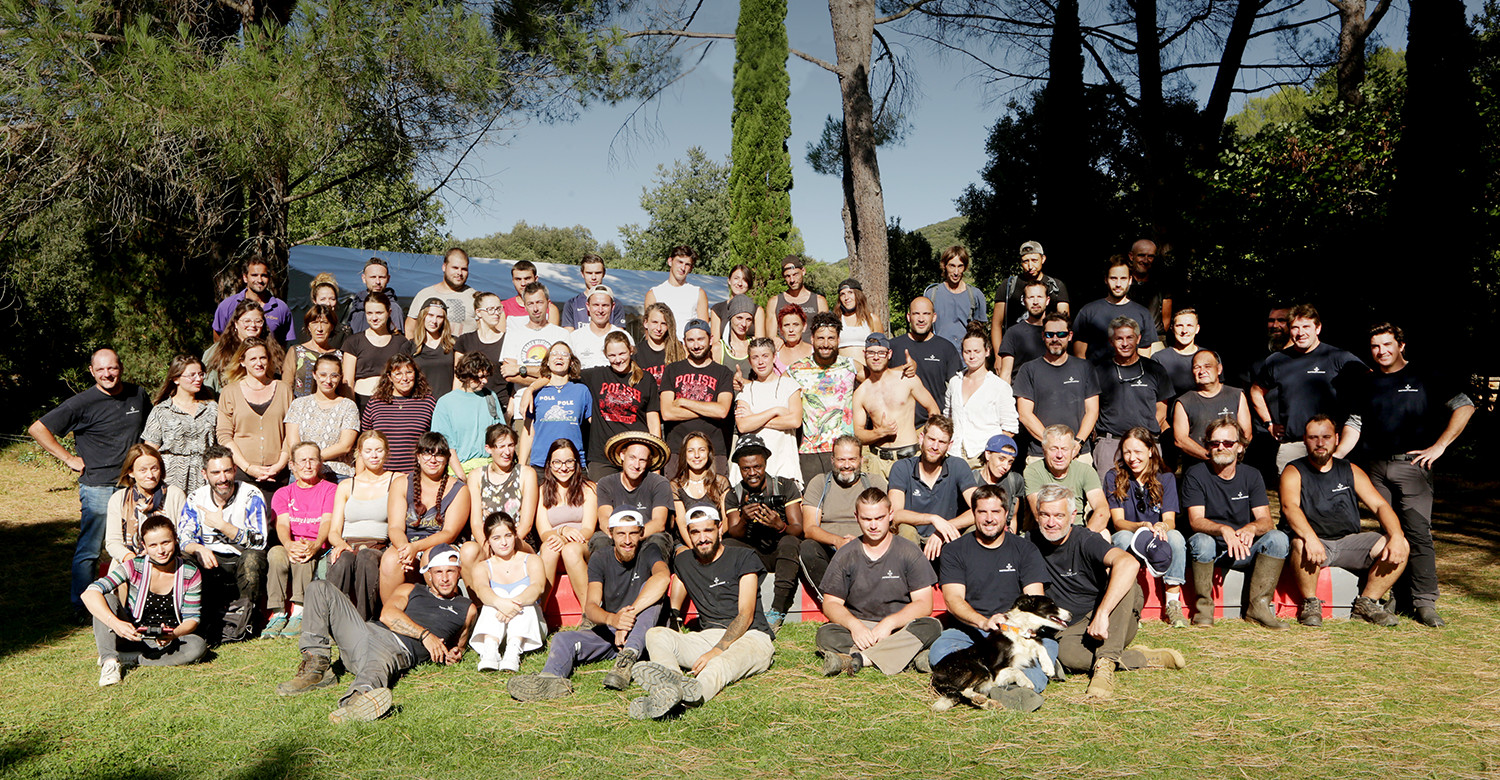 WEATHER CONDITIONS

The year 2021 was marked by a cold winter, which gave way in April to a violent frost episode, also affecting a large part of the French vineyards. Between 31 March and 16 April, the temperature dropped to -5°C in the heart of the valley on a number of occasions, which washed away part of the harvest.
We then had a rainy summer, with about 40mm falling in July and 40mm in August. The temperatures were not summery but rather cool. So we escaped the heat wave!
The grapes ripened later and we started harvesting on September 6 (compared to August 23 last year).
FROM 06/09 TO 08/09 | HARVEST OF MAS DE DAUMAS GASSAC ROSÉ FRIZANT
Frost affected part of the Rosé Frizant vines, with losses estimated at -30%. After several tastings in the cellar, two words come to mind: "freshness and fruit"!
FROM 09/09 TO 12/09 | HARVEST OF MAS DE DAUMAS GASSAC WHITE
All the white grape varieties were harvested in 4 days. The Mas de Daumas Gassac White 2021 is the rarest vintage since the creation of the estate! Frost took 50% of the harvest.
On tasting, beautiful aromas of ripe fruit emerge and we can already perceive a nice acidity… A remarkable vintage!
FROM 16/09 TO 24/09 | HARVEST OF MAS DE DAUMAS GASSAC RED
On September 8th and 13th, we harvested all the early red grape varieties other than Cabernet Sauvignon. They were vinified together, in the same tank. After 8 days of maceration they were pressed on September 16 to keep a maximum of fruit.
As for the Cabernet Sauvignon, it represents 70-75% of the production of the Red, so it is essential to pick it at the right maturity. After a 3-day break (allowing it to reach the desired maturity), we brought in the oldest vines on the estate in excellent condition.
ASSESSMENT OF THE VINTAGE
We compared the average temperatures and humidity levels in the Gassac Valley over the last three years.
The humidity level is on the rise. In September this year we had an average of 90% humidity with an average temperature of 20.7°C!
A northern climate for a cool vintage!